Digital marketing in India is tricky.
You would assume that the ability to segment and target audiences like never before would boost marketing & advertising options — instead, the overwhelming information has unsurprisingly overwhelmed marketing departments.
Let's take a typical online market segmentation guideline — MSME owners in metro cities. The fin-tech startup CEO in Chennai has far different motives in life than the creative agency's director in Mumbai, or the kirana store owner in New Delhi. All three fall under the chosen category. A traditional marketer would know the difference, but an algorithm (understandably) would not.
Meanwhile, metrics like CPI (cost per install) and CPM (cost per mille) have forced marketing departments to divert resources from research and branding, to performance-based, persuasive ad campaigns.
This lack of time, cost efficiency mandates, and a seemingly huge amount of options to reach people over the Internet, have ironically diluted the act of marketing & advertising. Now you spend 30 minutes on Canva, followed by another hour tinkering with different targetting options on Facebook.
As Mel Karmazin, then President of Viacom, presciently said in a 2003 meeting with Google, programmatic advertising is "f*cking with the magic."
---
An Unprecedented Opportunity
In Sudhir Sitapati's fantastic new book The CEO Factory, the HUL stalwart repeatedly talks about his baptism of fire at the company. He had to spend months in rural Uttar Pradesh selling serums for bovine insemination to learn the act of selling outside urban India.
It helped him — as it helps all the new management trainees at HUL — learn about the different India that exists outside the skyscrapers of Mumbai and Delhi.
Unfortunately, we don't all have access to an opportunity to learn about our customers first hand. So, what can you do, when you are asked to effectively and efficiently reach out to audiences in Tier-II, Tier-III and Tier-IV India?
At the moment, the industry standard seems to be to take advantage of the Jio Revolution, and hope for the best. More than 250 million people have crossed the digital divide in the last five years, and we seem to be hoping that repetitive social media adverts will forge a bond with these new audiences.
The smart marketers are realising that local language-translated ads do better than picture ads. The smart marketers with resources are building region-specific ads. The smart marketers with resources and working at known brands are building omni-channel distribution networks for these region-specific ads.
However, despite hopes that hundreds of millions of Indians will be coming online in the coming years, many companies still see these audiences as numbers and not people. Eventually, they will get out-fought by anyone ready to do the groundwork and appeal to customers as individuals.
So, how do we appeal to this 250 million-strong audience as people rather than just numbers?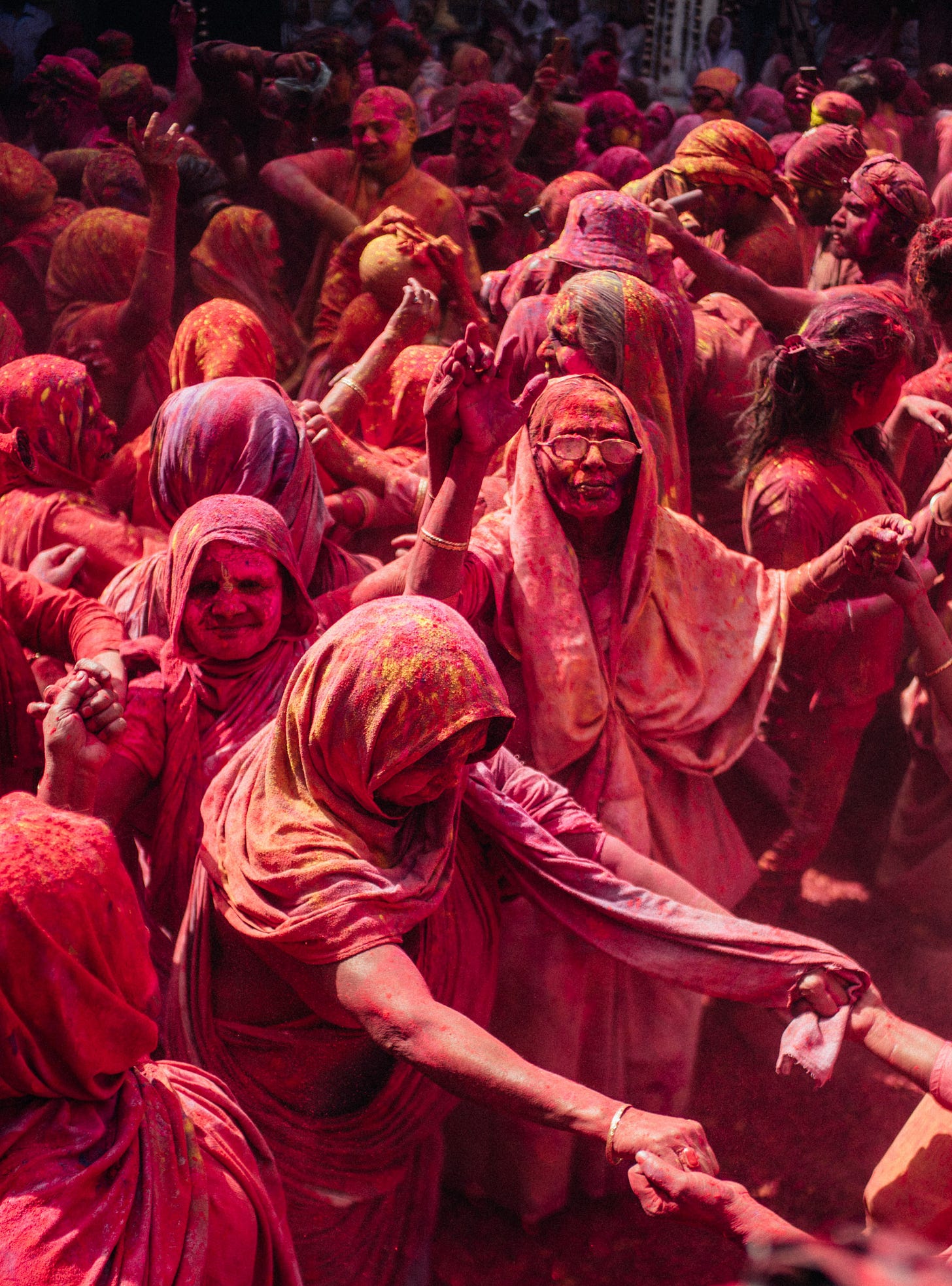 ---
There's Only One Rule: Don't Replicate Ads!
Most marketers don't have the time or money to do user research, especially in smaller towns outside Tier-I India. But, the answer is never to translate a Tier-I ad in a regional language, and blindly market it on Facebook & Google!
There is a time and place for persuasive advertising, but it is never step one. Branding — audience-specific branding — is the best way to build a brand.
Tier-II, Tier-III & Tier-IV audiences are just getting used to the idea of the Internet, and they use their smartphones in a different way than we do. There are small differences that you need to be aware of, such as:
They love push notifications! The more, the better! At one of my organisations, we once sent 50 notifications in a day to test this theory — we had one of our highest ever daily notification click rates!

They don't trust online discounts! We run affiliate sales for multiple e-commerce businesses, and very often we get a series of negative comments decrying discounts to be fake news!

The biggest influencers in a village are not the TikTok stars or the local film industry actors. The biggest influencers are the mobile phone sellers, who get paid by locals to install apps on new phones!

Breaking news is important to them, but for different reasons than us. We want to learn news first, they want to share news first! (this is partially behind the rapid spread of fake news on WhatsApp in India — sharing news first is often a bigger priority than getting it right)
Of course, all of these points and many more will be expanded upon in my upcoming articles. Most importantly, I will expand on how these learnings can be translated to any business — online or offline!
---
Who Am I, And Why Am I Doing This?
Ever since the Jio Revolution bridged the digital divide in India, I have been working to better understand this new audience and market. Formally, I have worked with two hyperlocal, vernacular news & media platforms.
At Homescreen Network (now rebranded as Spark Live), I worked towards building content and understanding the content production business in non-metro India. I worked as a journalist, an anchor, an editor (for text, audio & video), and a producer.
I also built them a 15-state, 9-language production network of high quality filmmakers across India, creating multiple world-class videos in multiple languages on a daily basis. In under 8 months, we saw 750-plus cinema-quality videos produced and published on our app.
At Lokal — my current role — I run sales & partnerships for businesses looking to target these Tier-II, Tier-III and Tier-IV audiences. With my knowledge of their behaviour patterns, and our in-house production staff, we are the best equipped to build and deploy ad campaigns to small towns in South India. Our customers range from local craftsmen to multinational brands.
---
What Can You Expect From This Series?
As you may have noticed, I have yet to really address the clickbait-y headline I've given this article. Well, don't worry, I haven't forgotten about it!
This article series — I hesitate to call it a blog, because it has a limited run for now — will aim to address some of the learnings I've had over the years. What the audience seems to want, how to appeal to them, and why the future of digital marketing is in Mirzapur rather than Mumbai.
I will very rarely decry another firm's marketing attempts. We are still in the Wild West phase of this industry's growth in non-metro India. However, there will be one standard point through out.
Don't translate and replicate Tier-I focussed ads in smaller towns.
Repeating the same ads does not work. To misquote Einstein, insanity is "to send the same ad over and over again and expect different results."
---
I will be sharing stories from my life. These will primarily be in the form of either case studies from Homescreen Network & Lokal, or musings about some of the best non-metro marketing work I've seen in India.
Most of my articles will be shorter than this one, will have better graphics than this one, and will be more directly useful to marketers than this one.
I will publish three stories a week — on Tuesdays, Thursdays & Sundays — as well as send out an email newsletter every Saturday with some new information, and a recap of the week's stories (as I type this, I'm realising just how optimistic this is while also having a full-time job!).
Since it has taken over everyone's lives recently, this week's articles are about the Coronavirus. It will not be a crass "how-to" on marketing during the outbreak. Rather, we'll be looking at how our audiences have reacted to it, and how the best marketing team in the country has responded:
On Tuesday (tomorrow!), I will be talking about the outbreak in Karimnagar where 7 Indonesians were found to have caught Covid-19 last week. How did the residents react to the news that their town had suddenly become a per capita infection epicentre?

On Thursday, I will break down the government and ruling party's marketing strategy to implement their Janta Curfew last Sunday, as well as the post-facto social media strategy that solidified the policy as a success.
All stories will be put up on the Medium publication "Marketing to India" and on my LinkedIn page. If you'd prefer to sign up to the newsletter to keep up with it at first, you can enter your email here.
If you would like to reach out to me directly, you can message me on LinkedIn, or email me at either tarutr@getlokalapp.com or malhotratarutr@gmail.com!